Advanced Architectural Design Studios
The Master's of Advanced Architectural Design (MAAD) is a one-year, post-professional degree that encourages you to define your research interests within the architecture field. It's flexible and allows students to focus on one of the following concentrations: Digital Craft, Urban Works, or History/Theory/Experiments.

📍1111 8th St., upper level
MAAD Urban Works
Professor POV: Jason Johnson on Digital Craft
Digital Craft Lab
Rapid Prototyping Studio Tour
Push architecture, urban design, and digital craft forward | MAAD at CCA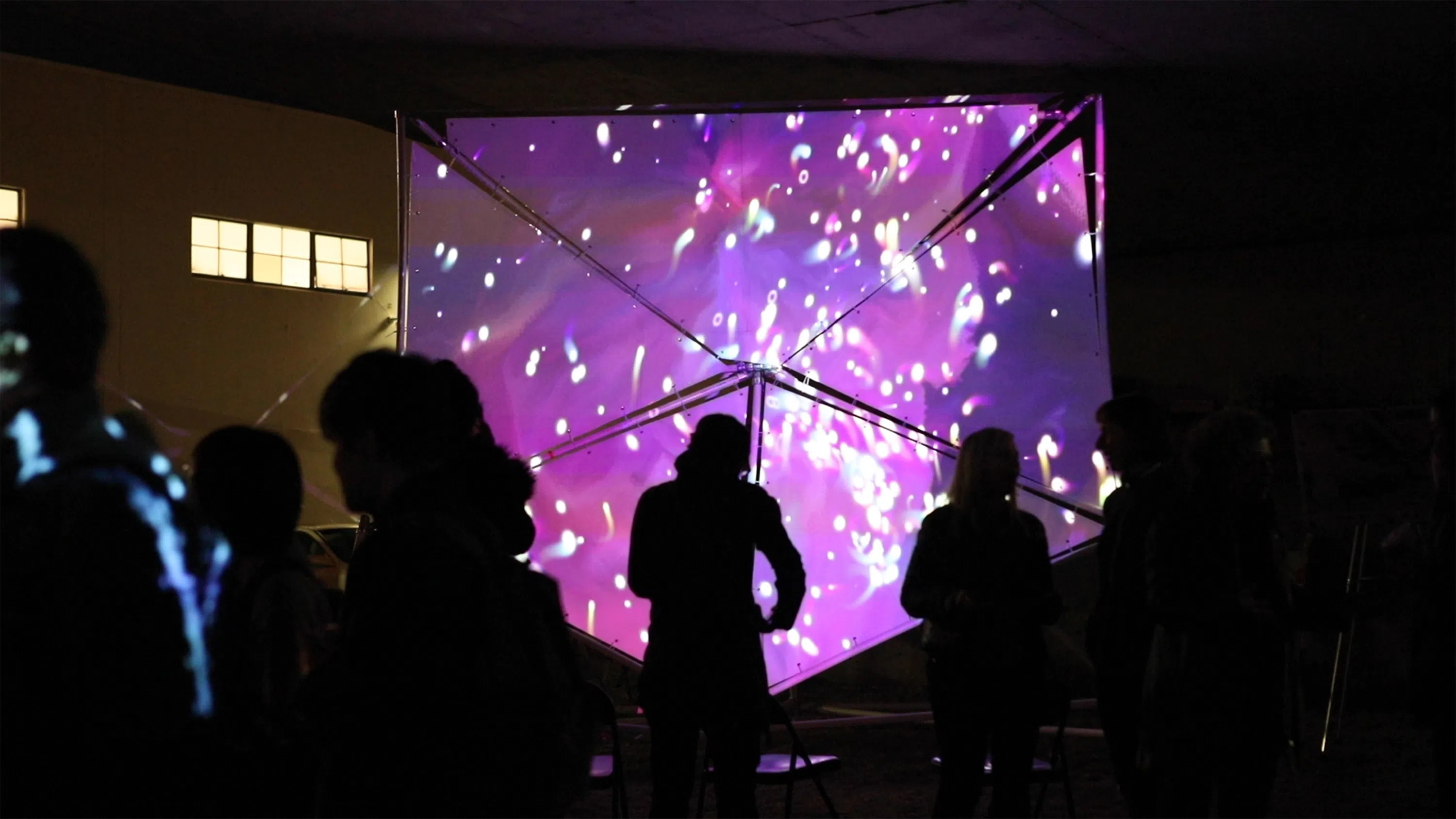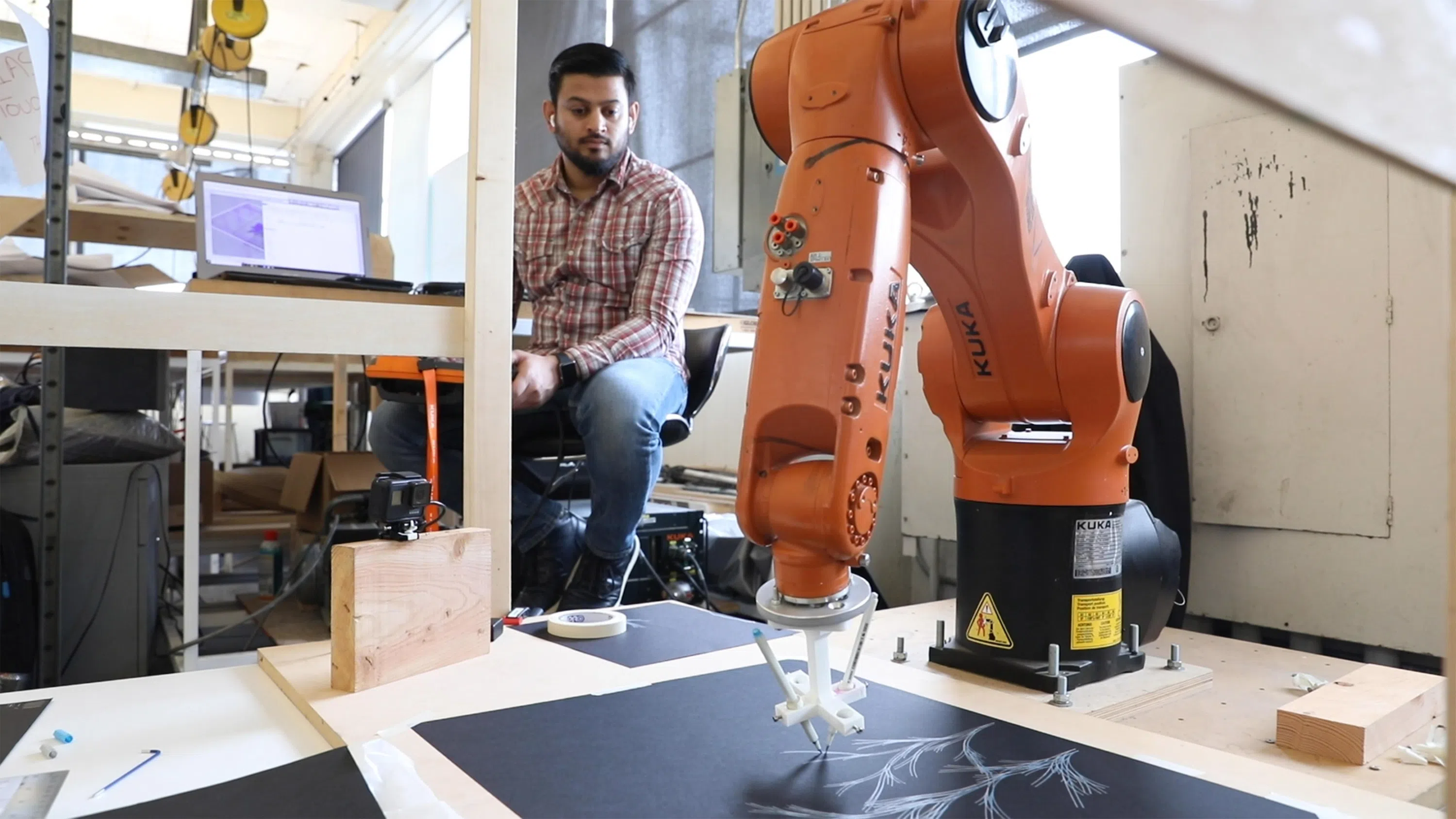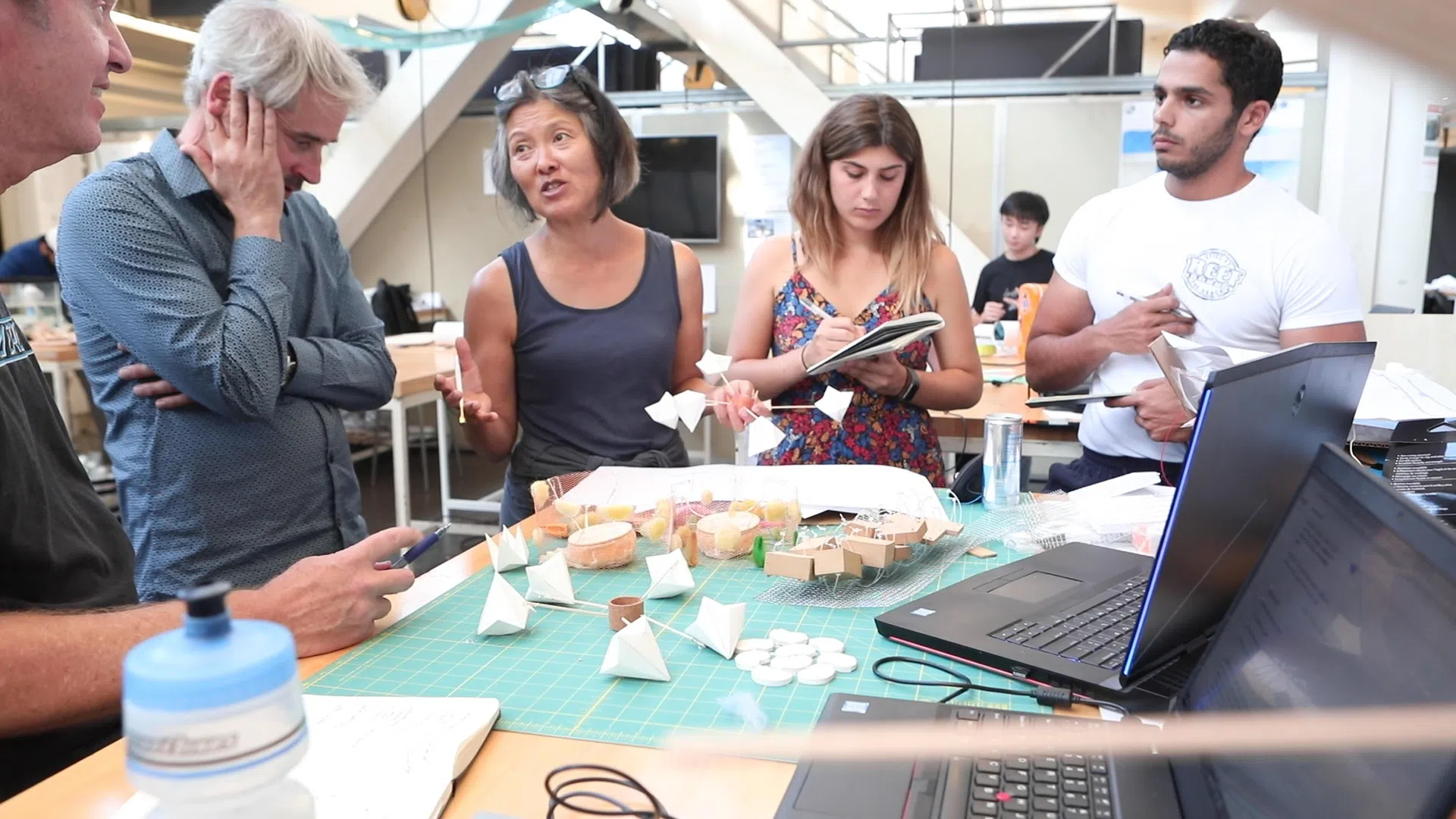 About Master of Advanced Architecture (MAAD)
Tools for material exploration
▪️ About Master of Advanced Architecture (MAAD)
Everything is possible in the MAAD program, which is uniquely specialized for advanced students and mid-career architects. With a focus on independent research and collaboration with faculty, the program is designed to move your practice forward wherever you are in your career.
Year-long concentrations
You'll focus your research and design in one of three distinct areas. Digital Craft focuses on digital design technologies, Urban Works on architecture and urbanism, and History/Theory/Experiments on architectural and urban history, theory, and criticism.
Industry connections
Within a one-mile radius of our campus, you'll find the headquarters of Adobe, Airbnb, Autodesk, IDEO, frog, Twitter, Google Research, Pinterest, OtherLabs, and Redwood Robotics, and many other amazing start-up companies. Many of your studios and seminars incorporate outside partners, from scientists and engineers to historians and nonprofit organizations. Recent partnerships include the City of San Francisco, Autodesk, Google, and Resilient by Design.
▪️ Tools for material exploration
In labs and shops, ideas become prototypes, and research becomes real-world solutions. Our facilities are fully equipped with fabrication and digital production tools, allowing students and faculty to prototype floating architecture or cast forms in the sand, a project by Jiries Alali (MAAD 2020).
Model Shop
Use saws, sanders, drill presses, lathes, and vacuum-forming machines in the Model Shop. This well-lit space includes workbenches and machines that specialize in foam, plastic, and wood materials.
Rapid Prototyping Studio
The Rapid Prototyping Studio is a prototyping and fabrication space enabled by computerized machinery. Tools include CNC Laser Cutters/Engravers, 3D Printers, a Vinyl Cutter, and CNC Routers. Tools in this lab allow students to work in various media including: acrylic, cardboard, cloth, fabric, glass, masonite, paper, plastic, plywood, rubber, stone, and wood.
Campus Map