MBA Design Strategy Spaces
Our MBA in Design Strategy (DMBA) program fosters creative, empathetic, and ethical leadership. In the two-year, low-residency structure, cohorts connect on campus once a month for studio courses and labs, presentations, and more.

📍1111 8th St., lower level
DMBA Residency Speedrun
Design Your Life at the MBA in Design Strategy Program (DMBA) at CCA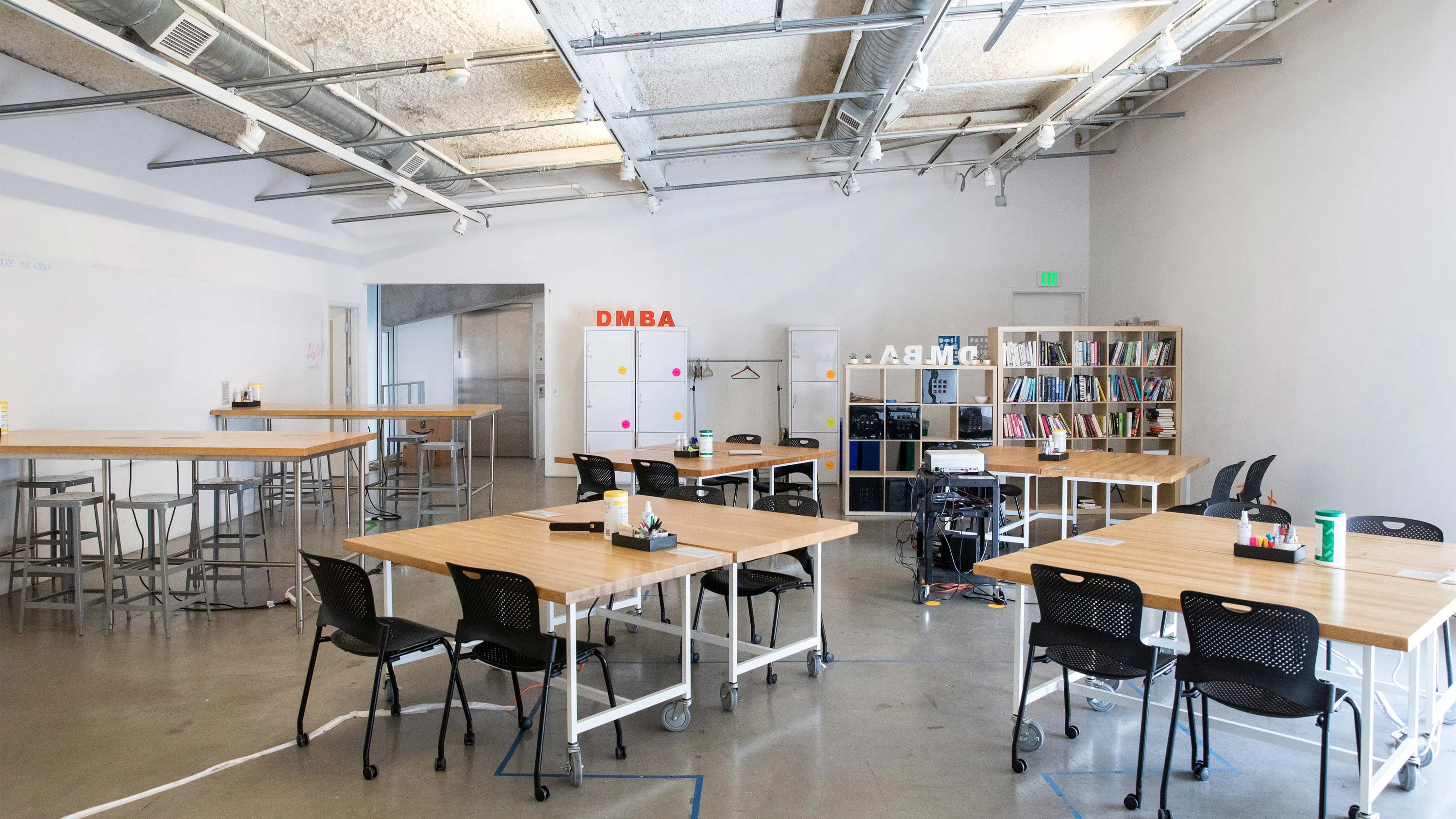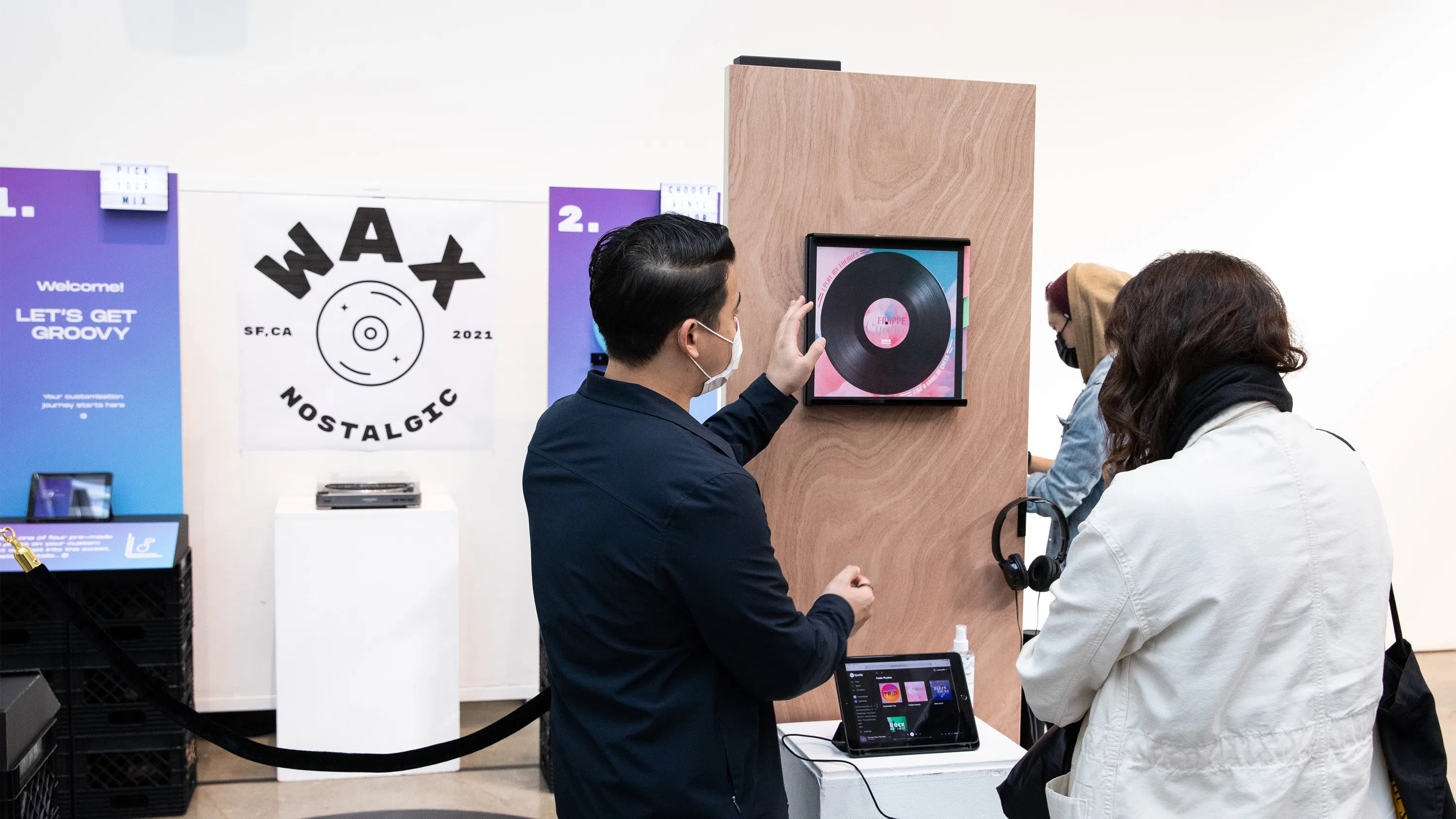 About MBA in Design Strategy (DMBA)
Cutting-edge tools and labs
▪️ About MBA in Design Strategy (DMBA)
Ranked as one of the best design programs in the world, the DMBA program trains future leaders to question, to listen, and to put human needs at the center of decision making. This is uniquely possible at an art and design college, where we critically examine the world around us and work to make systems better—instead of maintaining the status quo. Set against the backdrop of the Bay Area, a region known for its unshakeable belief in a better world, you'll be inspired by business leaders committed to building a more equitable and inclusive future.
Business school meets art school
Our pedagogy lends itself to opening the conversation to more voices. From asking challenging questions to examining the increasing complexity of markets and products, the program pushes students creatively and critically. Recent projects shift the paradigm of the funeral home industry through the lens of sustainability (Circle) and the senior wellness industry (Holly Fitness).
DMBA Venture Show
At the annual showcase, graduating students take the stage to publicly present business plans for their innovative projects and services to guest judges. For example, 2022 DMBA graduates Ashli Chen-Dong, Tin Dinh, Edgar Membreno, Paul Mendoza, and Eric Tu wanted to see more inclusivity in the apparel market and developed Quota, "queer apparel that breaks the binary."
Dual degree option
The MFA in Design and MBA in Design Strategy dual degree is a three-year course of study that incorporates aspects of both programs. Students explore business models, contemporary design practices, and the hybrid spaces in between. This dual-degree option is perfect for students interested in running their own design business.
▪️ Cutting-edge tools and labs
We actively practice design strategy every semester through a pathway of studio courses that teach how to use market insights to build products, create experiences, and launch businesses. In addition to dedicated studio space for heads-down work, students have access to model making, rapid prototyping, and multimedia technology.
Hybrid Lab
DMBA students use the Hybrid Lab to prototype ideas on high-tech machines like 3D printers or create interactive experiences with arduinos, sensors, and LEDs. Accessible to all programs, this shared space is meant for hands-on making and experimentation with digital fabrication tools.
Rapid Prototyping Studio
This fabrication space centers digital manufacturing and prototyping. Students can model ideas with laser cutters, create large-scale presentation graphics on our vinyl cutter, or carve materials on the 3-axis CNC (computer numerically controlled) router.
Campus Map