MFA Design Studios
The MFA in Design program welcomes interdisciplinarity, hands-on making, and speculative design thinking. The shops and studios are places where you have freedom to explore new frontiers of design with cutting-edge tools and traditional techniques.

📍1111 8th St., upper level
📍184 Hooper St., upper level
Where to 2D print
Studio Forward
Alum Spotlight: Annika Bastacky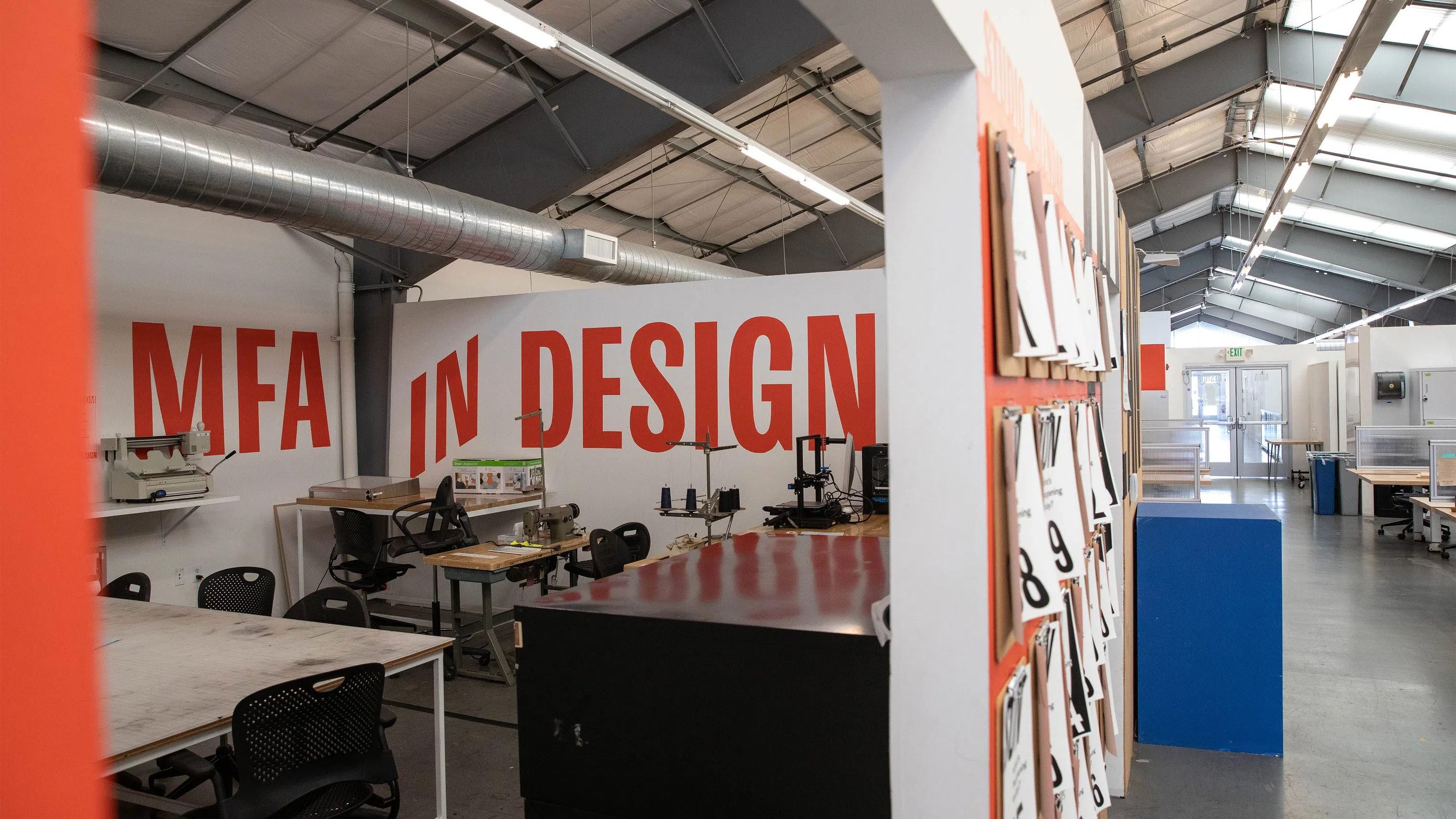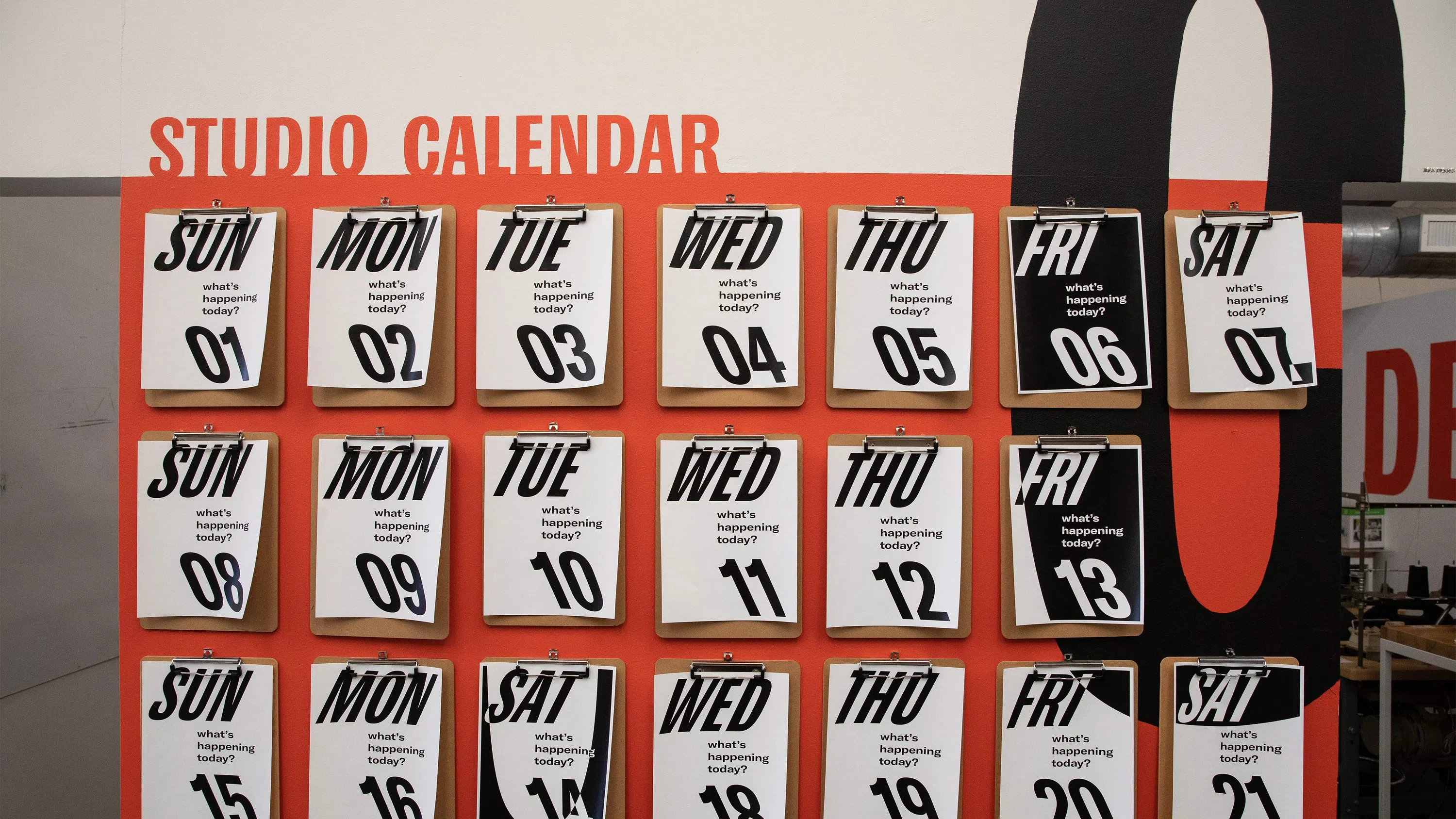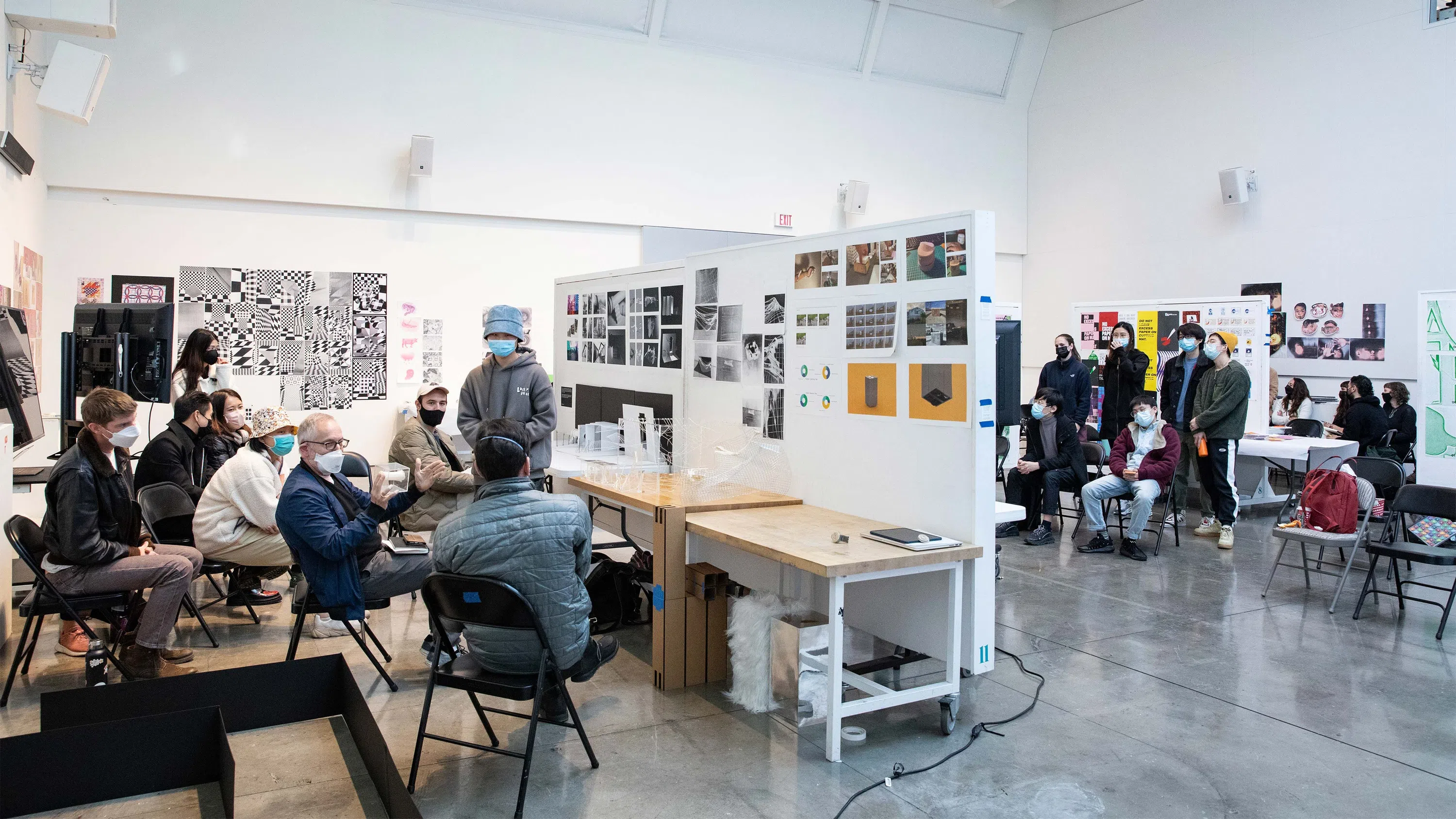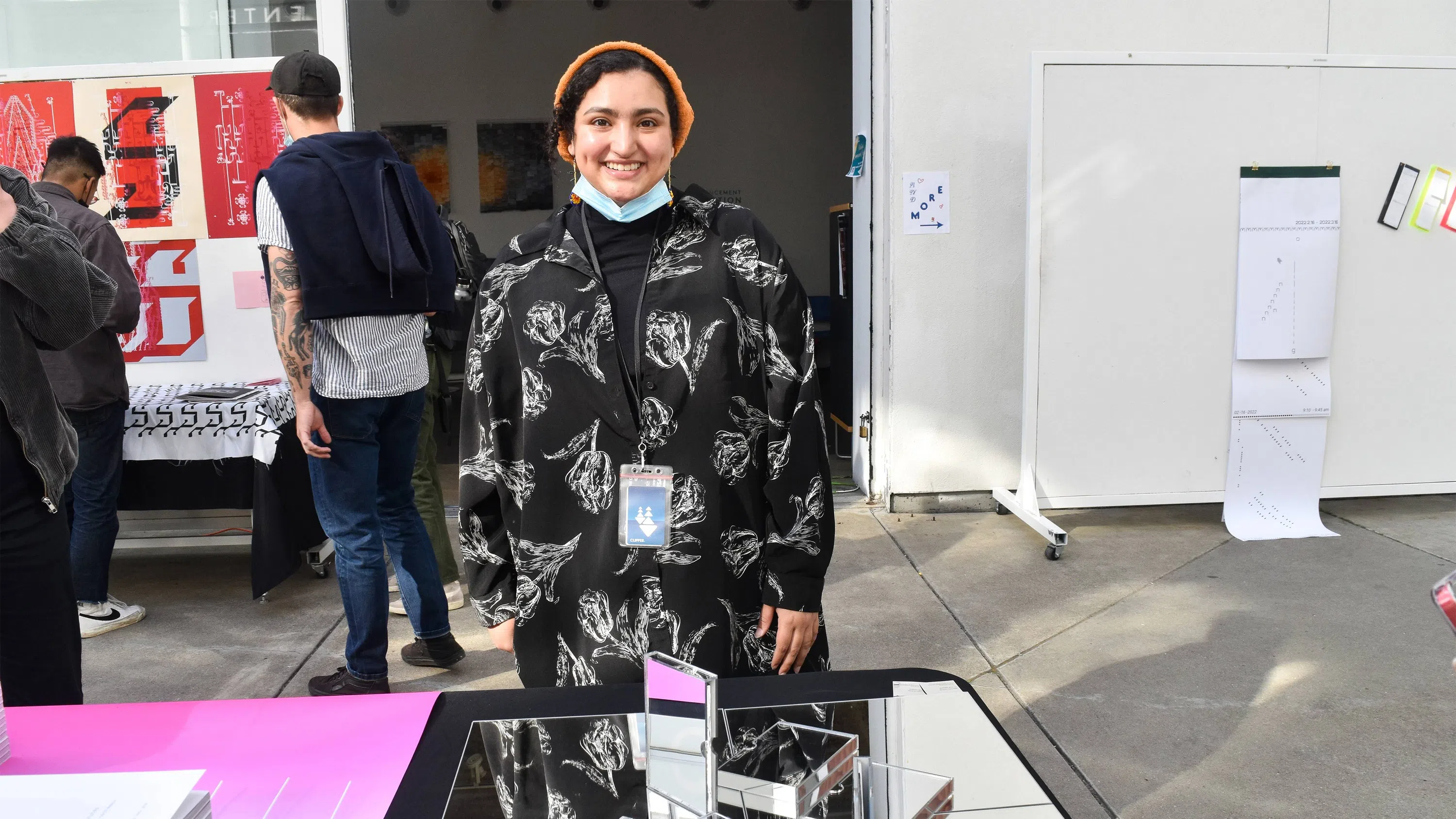 About MFA in Design
24/7 studio access
▪️ About MFA in Design
MFA in Design students research emerging technologies, material practices, social media culture, and more. You have the opportunity to focus on one discipline or blur practices across graphic, industrial, and interaction design. There's flexibility to find your voice and values, integrating current trends, history, contemporary criticism, and diverse methodologies. Faculty guidance provides the intellectual and physical support to do it all, from creating user flows and interactive wireframes to designing wearable technology.
Find the right degree option
This program offers two- and three-year tracks. The former is for students with prior experience in one or multiple design fields. The latter is for students who are changing careers or who faculty believe would benefit from a year of technical skill-building in design. You can also explore intersections between design and business with a three-year option for a dual degree in MFA in Design and MBA in Design Strategy.
Real-world engagements
Tech titans like Adobe, Autodesk, and Google give our students opportunities to use their critical design toolkit. These industry partnerships, such as our current Google-sponsored Studio Forward course, bring expert designers into the classroom, embedding real-world projects into the CCA curriculum.
▪️ 24/7 studio access
You'll have round-the-clock access to graphic, industrial, and interaction design facilities. Graduate thesis projects show this spirit of cross-disciplinary making in theory and practice. For example, 2020 graduate Annika Bastacky made an Arduino-embedded jumpsuit that monitors physical productivity, and Rio Jiang (MFA Design 2022) designed a pulse-monitoring machine that records the variations of heartbeats.
Hybrid Lab
This space is purpose-built for making with innovative technology like arduinos and 3D printers. Students have access to an endless library of tools and gadgets, including sensors, motors, and LEDs.
Rapid Prototyping Studio
The Rapid Prototyping Studio is a prototyping and fabrication space enabled by computerized machinery. MFA in Design students use laser cutters, 3D printers, vinyl cutters, and computer numerical control routers to realize their projects.
Campus Map