Comics Classrooms
In the BFA Comics program—CCA's newest major—you get to share the way you see the world on the page. You'll learn how to create comic art that advances collective dialogue around diversity, inclusion, queerness, and representation.

📍1111 8th St., ground level
360° view of De Haro Garden and Studio | California College of the Arts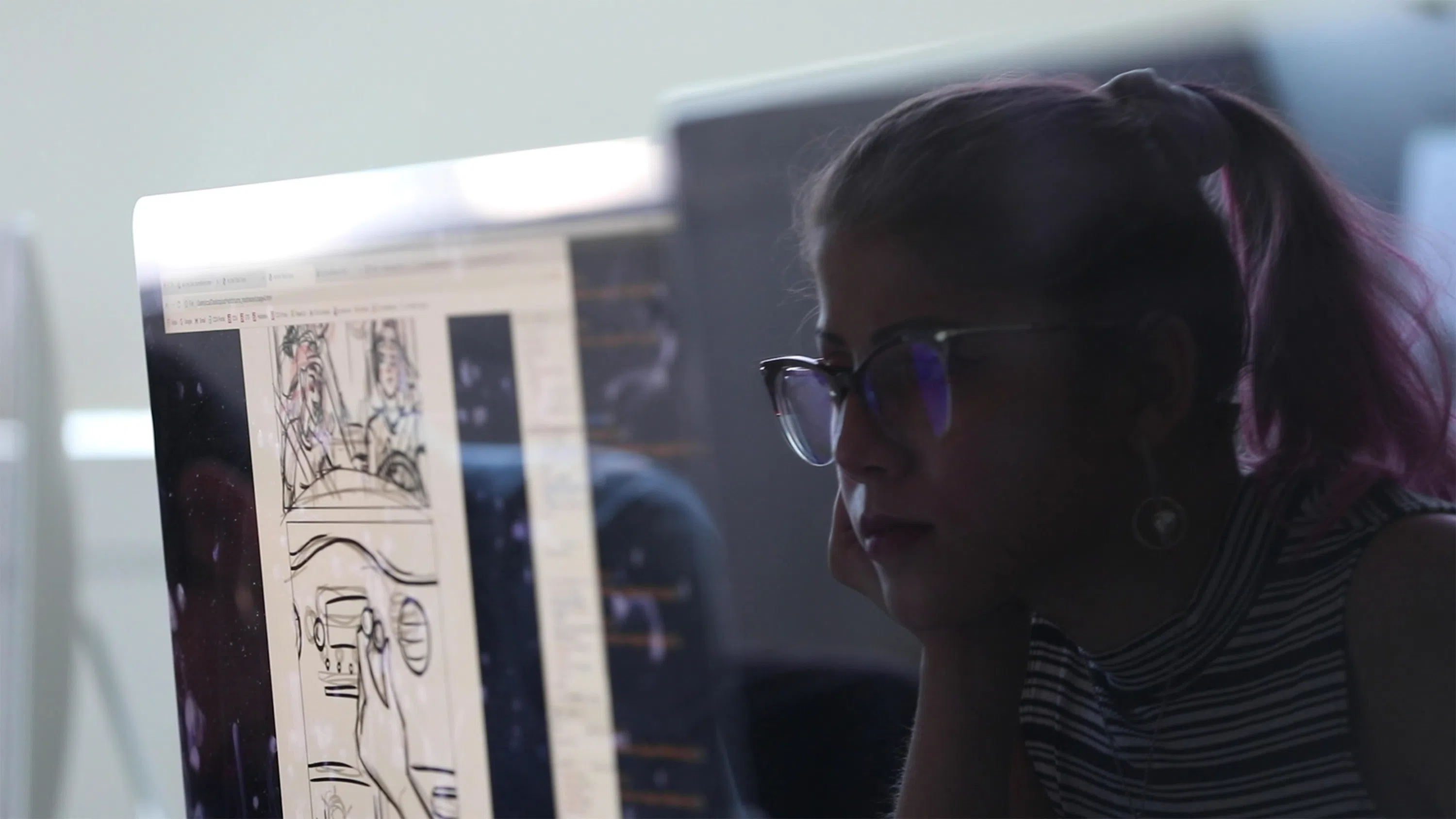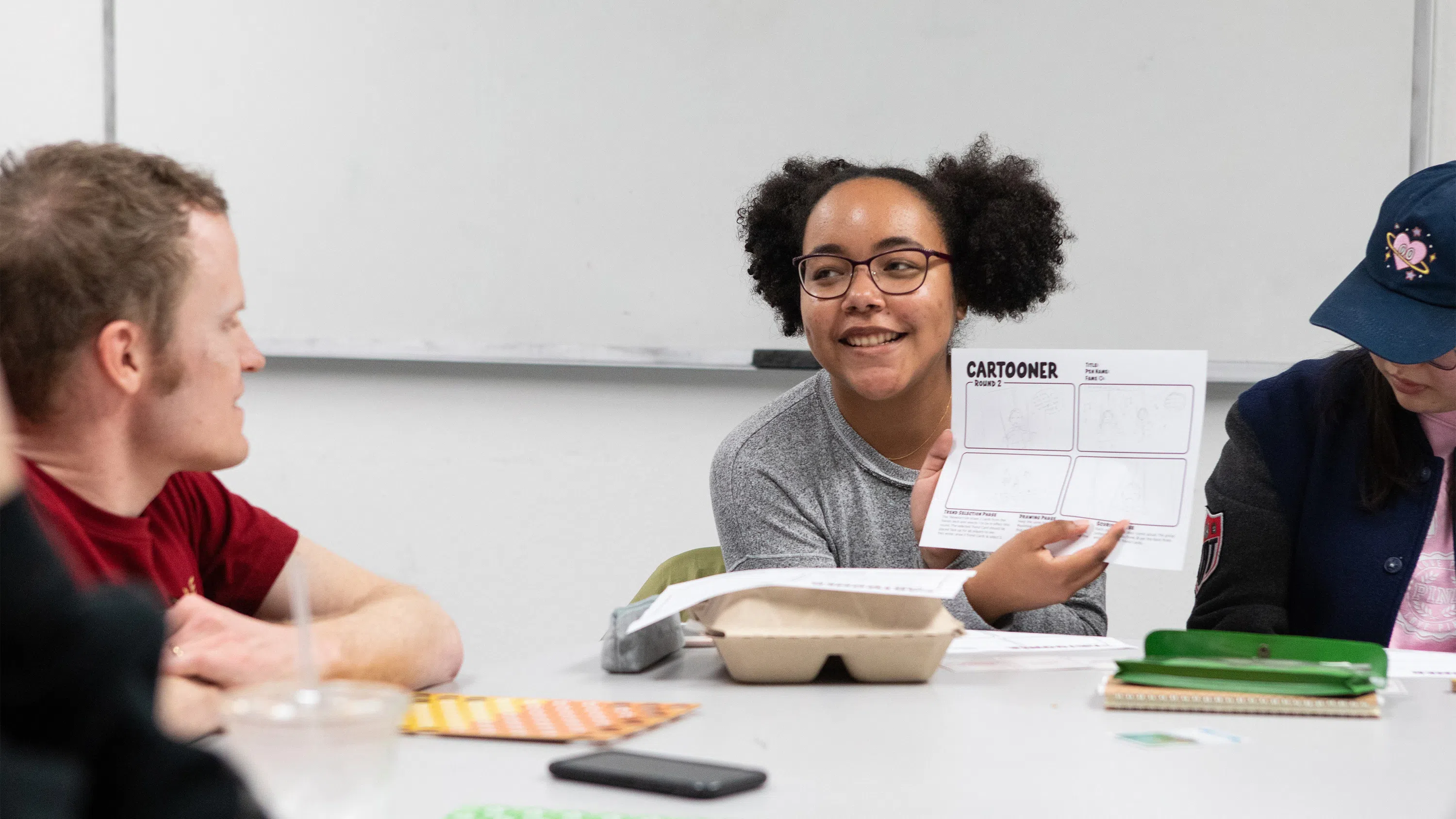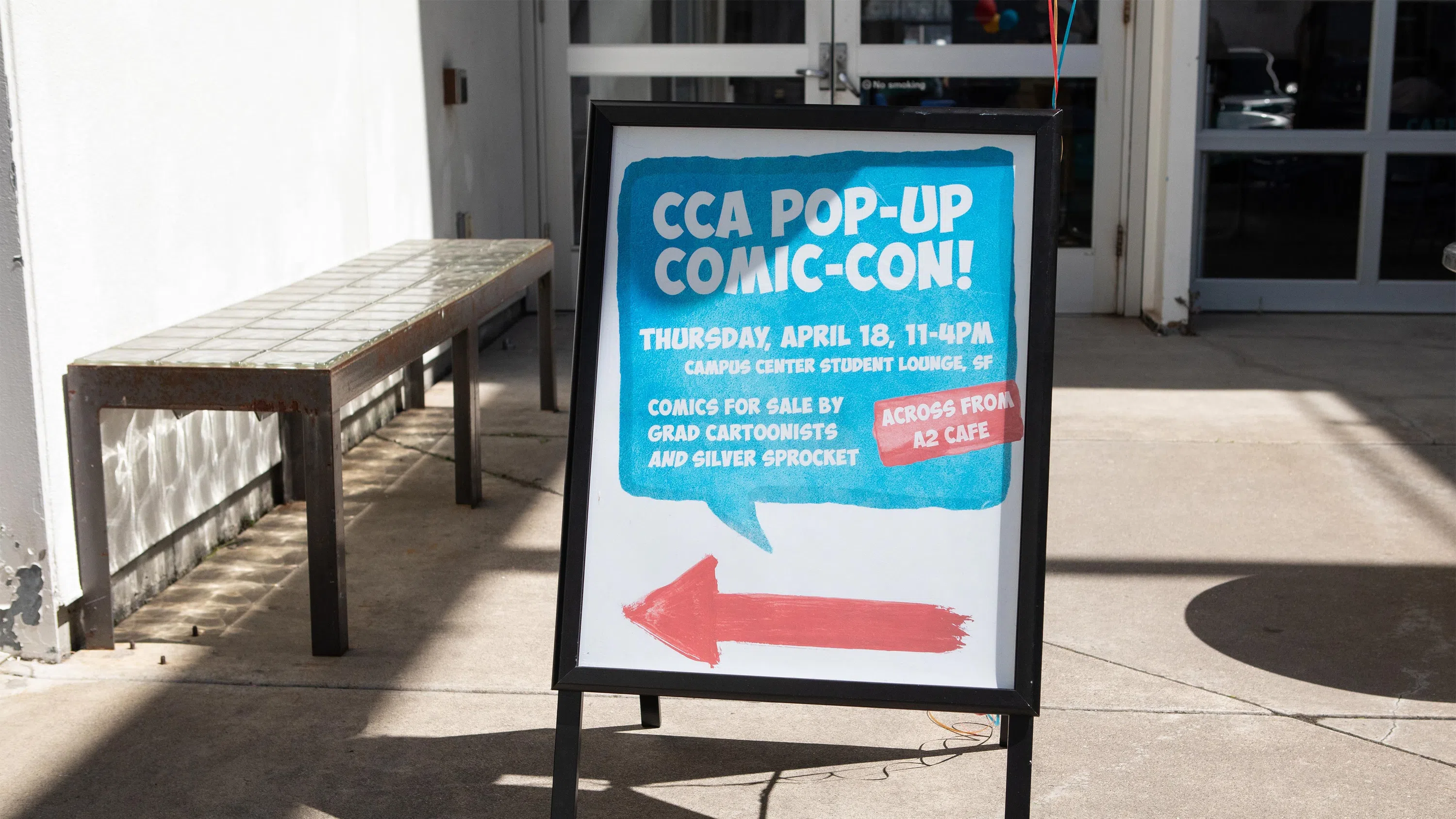 About BFA Comics
Think with your hands
🗯️ About BFA Comics
If you dream about telling your own stories, this Comics major is for you. 💭 This program focuses on narrative development and relationships between text and image. You also learn how to analyze the genre in courses like Race & Comics, which explores depictions of people of color. And as the only undergraduate comics program on the West Coast, we offer plenty of opportunities to meet other comics artists in the Bay Area, on and off campus.
Practice-based curriculum
You will learn both digital and analog tools, drawing and illustration, creative writing and storytelling, graphic and publication design, comics history and theory, and professional and portfolio development. There's so much room to grow your extensive technical experience. With digital, analog, and multi-genre storytelling, you will develop a digital skillset grounded in industry-standard software.
Get published in Electric Squeak
This biannual digital publication amplifies the stories of CCA Comics students, alumni, and professors—from memoir to fantasy to every experiment in between. A student-led team curates each issue to support the work of their peers in the comics community.
🛠️ Think with your hands
BFA Comics facilities include studio and classroom spaces that encourage open-ended explorations and expansive storytelling, whether on a tablet or risograph. CCA also builds in opportunities for Comics students to get hands-on with complementary mediums that both extend and deepen their individual comics practice in preparation for a capstone thesis project in their senior year.
Interdisciplinary facilities
You'll have access to Wacom workstations, large bed scanners and portable drawing tables shared with Writing and Literature students, and a high-end input/output lab to scan and print at self-use stations in the Digital Fine Arts Studio. Plus, you can experiment in any shop on campus, from forming ideas in the Model Shop to creating risograph prints in the FlatLab.
Digital Fine Arts Studio
Your center for affordable, quality printing and scanning. CCA students get hands-on experience with digital medium–and wide–format printing, as well as high-end scanning.
Campus Map