Industrial Design Studios
There's no better place to build a product and industrial design portfolio than San Francisco, amid studios and startups. Your design practice and process will center on crafting objects with empathy, sustainability, and social responsibility.

📍1111 8th St., second level
BTS with Grace S. (BFA Industrial Design 2022)
360° view of Industrial Design Studio | California College of the Arts
Rapid Prototyping Studio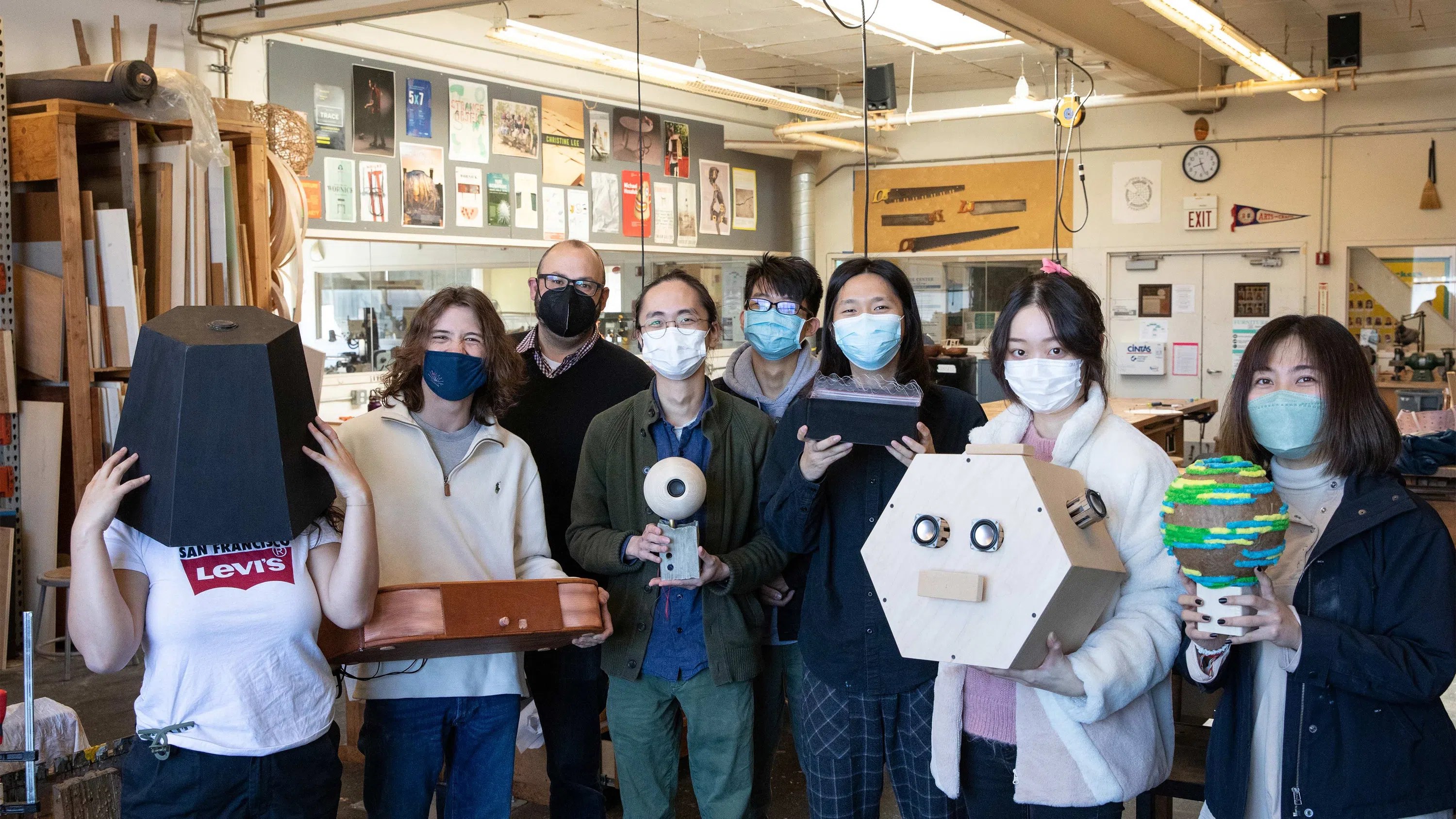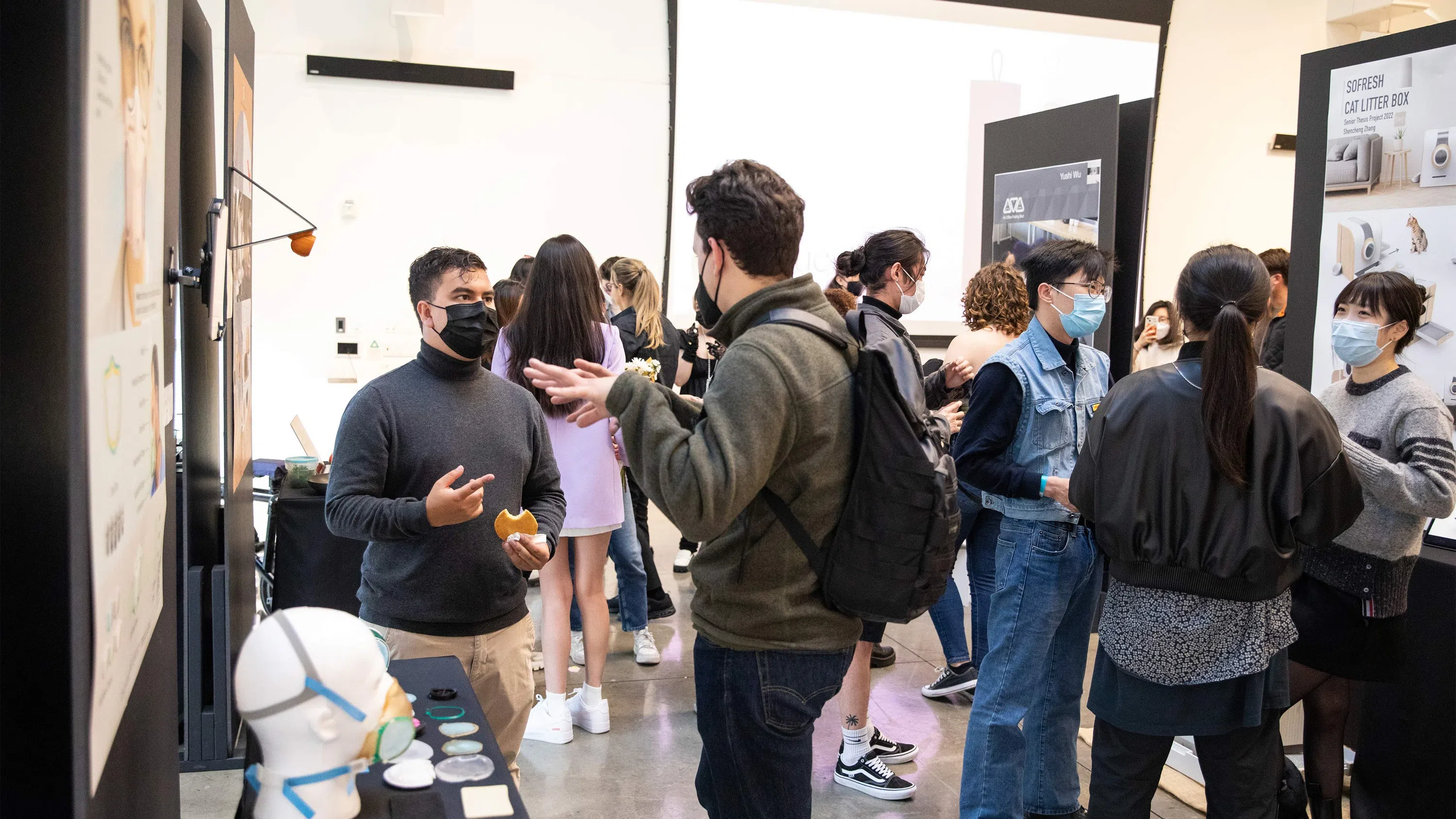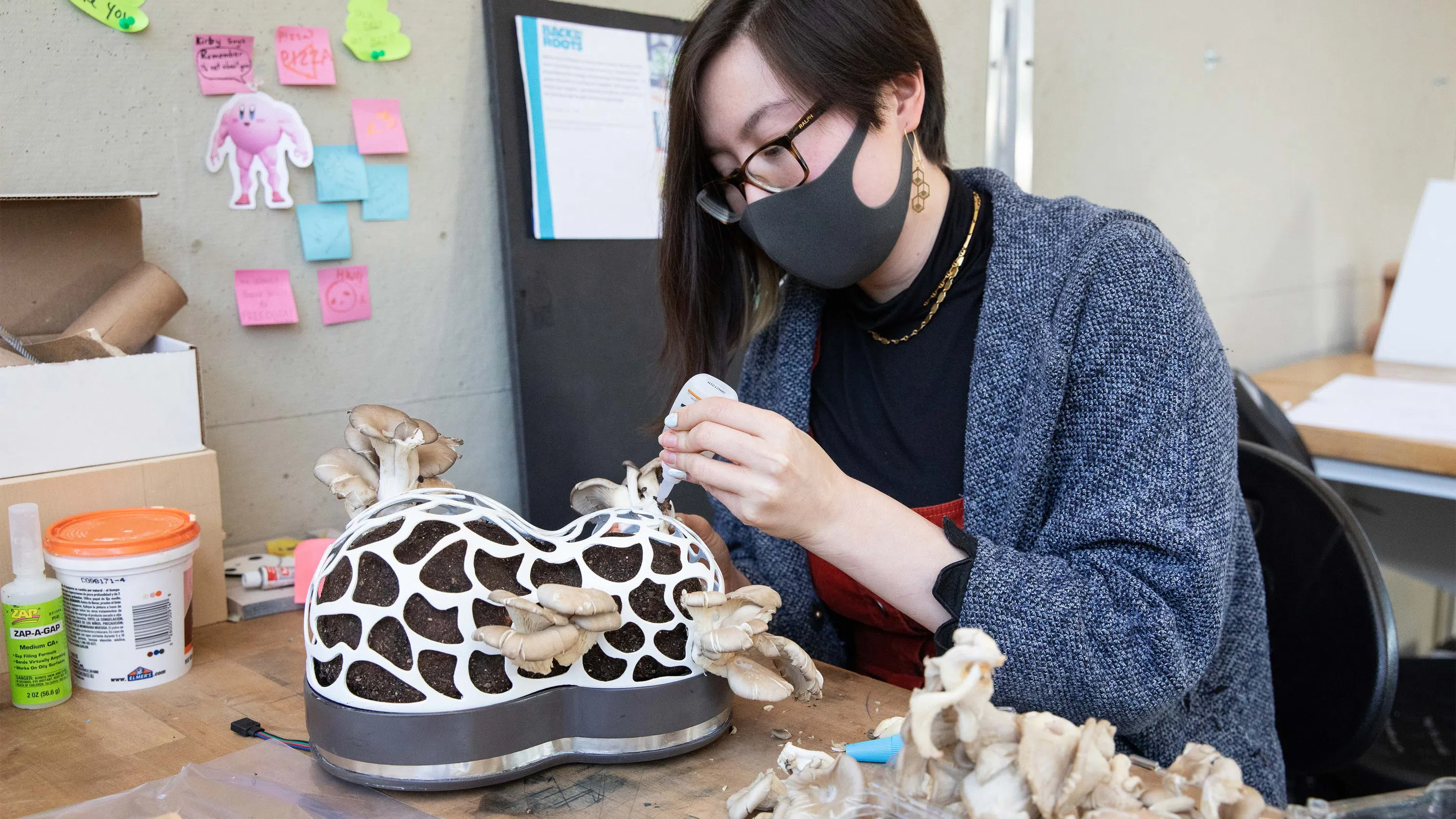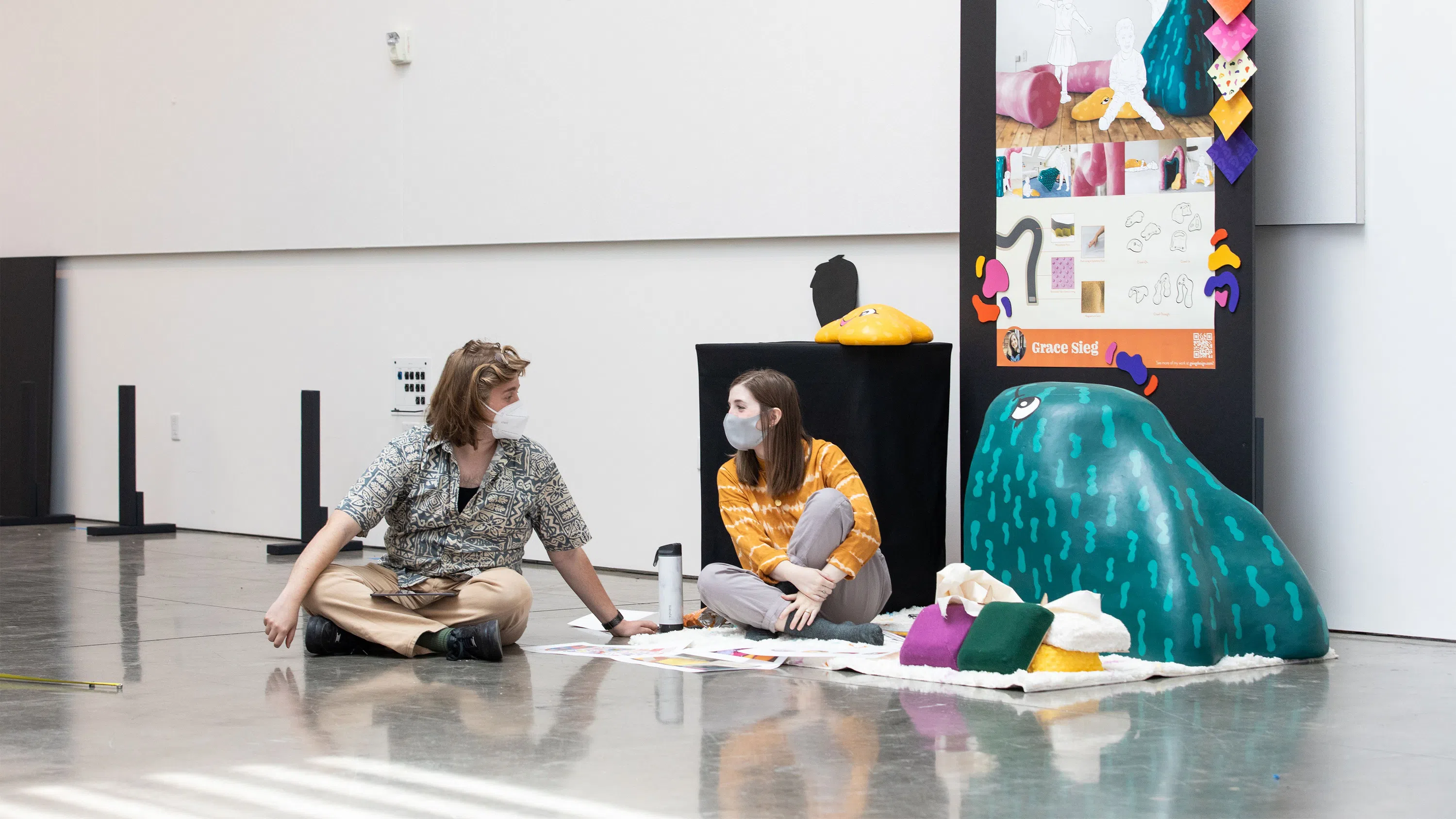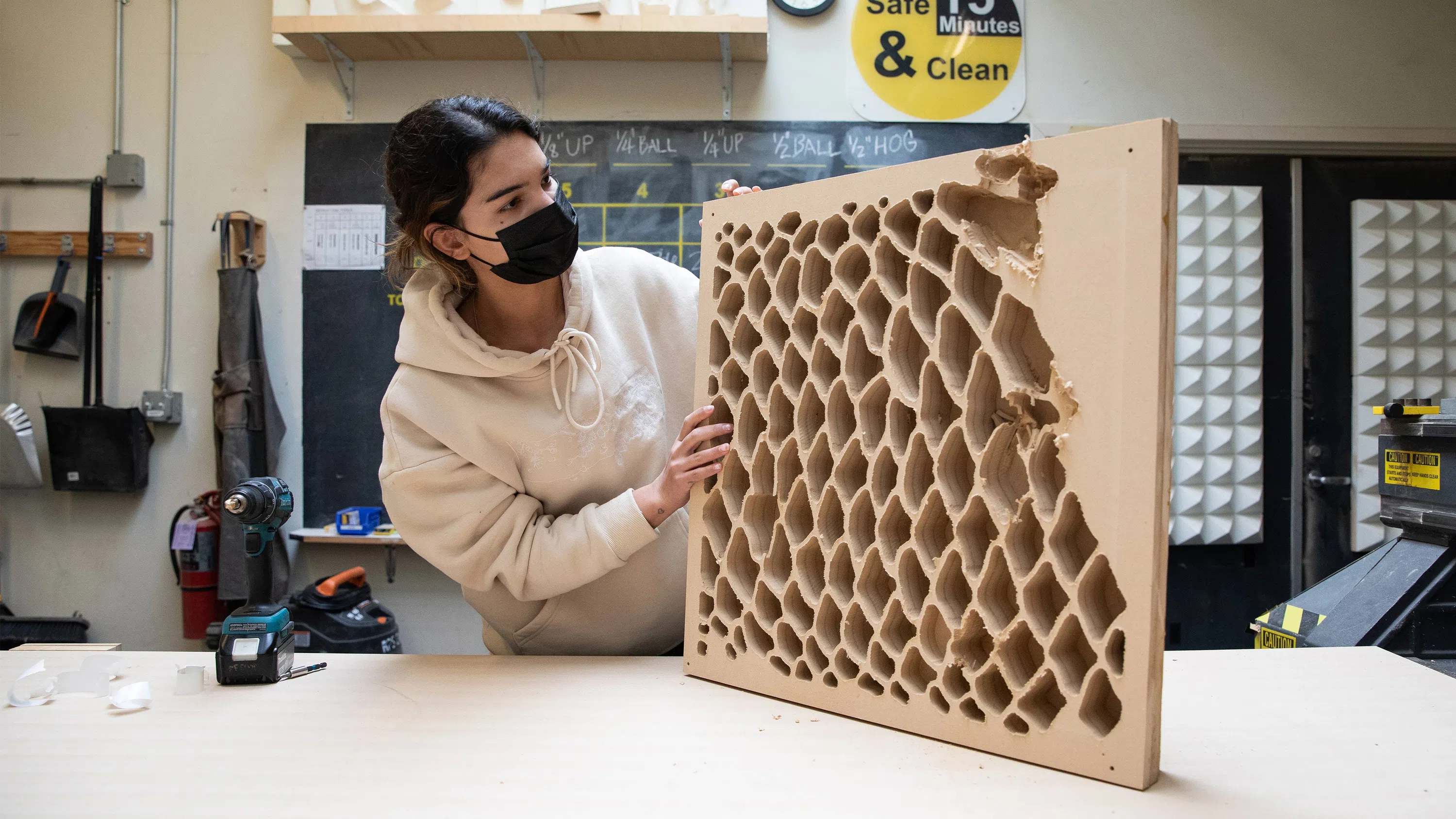 About BFA Industrial Design
Spaces for prototyping
⚙️ About BFA Industrial Design
Your product ideas will get off the ground and into production as you learn hands-on shop skills, digital prototyping in 3D and 4D, and visual communication. The benefits of our Bay Area location mean you'll complete internships with companies like IDEO, Frog Design, and fuseprojects.
A community of design thinkers
In collaboration with faculty, classmates, and industry partners, you'll examine today's most pressing problems and then develop real-world design solutions. Take recent alum Grace Sieg (BFA Industrial Design 2022), for example, who's senior thesis project was a line of large-scale plush toys to help children develop their sensory skills.The courses you take will also connect you to firms whose projects enhance education, healthcare, renewable energy, and sustainability.
Sponsored classes & workshops
Sponsored workshops and studios are a hallmark of the Industrial Design program. Students work on real products and design solutions for some of the most innovative companies in the world. Our recent partners include Adobe, Google, Intel, and Workday, among others.
🛠️ Spaces for prototyping
Our multidisciplinary studios allow you to explore everything from sketching and drawing, 3D and 4D computer-aided design to sewing, welding, and woodworking. You can find playful solutions through good design like student Emilie Cevallos Paredes, whose empanada-serving set was inspired by her childhood in Ecuador, or use a high-tech laser cutter to create flat pack toys.
Model Shop
The Model Making Studio is a large, well-lit shop that contains many essential pieces of equipment for students to use, including saws, sanders, drill presses, mills, routers, lathes, a vacuum-forming machine, and workbenches.
Rapid Prototyping Studio
The Rapid Prototyping Studio is a prototyping and fabrication space equipped with computerized machinery, including five laser cutters, over forty 3D printers, a vinyl cutter, and a three-axis CNC (Computer Numerically Controlled) router. After a shop orientation, you'll be able to experiment with etching, cutting, and building with a variety of materials, including acrylic, cardboard, cloth, fabric, glass, masonite, paper, plastic, plywood, rubber, stone, and wood.
Campus Map